Should you ever meet your heroes? You expose yourself to real disappointment when someone turns out to be a totally different person than you thought, but a chance connection with a star can pay dividends. Just ask Riley Morrison.
This sports fanatic ran into a big inequality issue when she went to buy some gear. Riley committed herself to doing whatever she could to right this wrong, so she reached out to her sport's idol about the issue — but would her hero willingly lend a hand to just a kid?
Fansided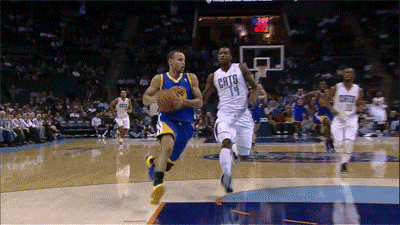 KLTV
"I know you support girl athletes because you have two daughters and you host an all-girls basketball camp." She signed off with a simple note: "Girls want to rock the Curry 5s, too."
Bob Donnan / USA TODAY Sports
That was how Stephen Curry, busy as he was in the thick of an NBA season, received Riley's letter. He read the hand-written letter over and digested all it had to say.

Ray Chavez / Bay Area News Group
Reuters / Kim Kyung-Hoon