Think of genetics like a roadmap: Scientists can look at anyone's genomes and pretty much figure out where they're headed and how they're going to develop. That's what made a man named Adam Rainer so peculiar. His map didn't make sense.
Born in Graz, Austria, in 1899, Rainer was much shorter than the average baby, and doctors diagnosed him with dwarfism. However, over the course of his life, he experienced a growth spurt unlike anything medical professionals ever encountered before. Something was wrong — and the experts had to figure out where he was going.
Wikipedia
Wikipedia
Wikipedia
Wikipedia
Roger Kisby / Getty Images
MrAcromegalic / reddit
Brigham Health Hub
New York Public Library
WWE
Bettmann / Getty
ABC
WWE
Jeffrey Asher / Getty Images
20th Century Fox
20th Century Fox
Sportskeeda
Reddit / generic_von_erich
https://www.instagram.com/p/Bum5Px-j2rG/
WWE
Wikimedia Commons
WWE
Flickr / John McKeon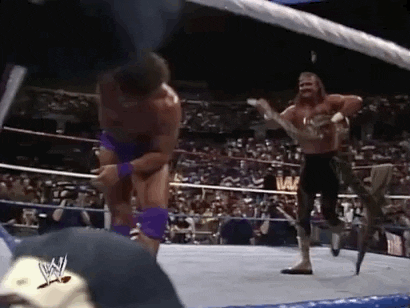 Express Highlights
The Independent
YouTube / THERCWRSHOW
Rolling Stone
YouTube / Loper and Randi's Vlog Channel
Cleveland.com / Pinterest
Sporting News / Sports Illustrated
Mandatory / News People
Green Screene / Michelle McCool / Instagram
Crave the Auto / Baptist Press
WWE / Wrestling Media
Pinterest / Ringside Hotel
Pinterest
WWE
Pinterest
ThoughtCo / Mandatory
WWE / IMDb
WWE / YouTube
The Mirror / Ring the Damn Bell
Pinterest / Fortune
WWE / Us Weekly
The Voyager / Wrestling With Popular Culture
Vancouver Sun
WWE / MMA Mania
Ring the Damn Bell / The Gospel Herald
Thought Co.
xxxpandaaaxxx / Reddit
Best of Comicbooks / Got Celeb
Cafe Vegalo / Wikimedia Commons
WWE / Fandom
Ring the Damn Bell / Stacey Morris
TPWW
GiveMeSport / Kevin Nash / Twitter
Cageside Seats / Sportskeeda
WWE / Uproxx
WWE Superstars / Cell Code
Superluchas / John Layfield / Twitter
PW Mania / Big Gold Belt
WWE / Greatest Physiques
Listal
birch from memphis / Flickr / Superluchas