If you ever find yourself stranded in a storm — whether it's a hurricane, blizzard, or tornado — there's not much you can do besides wait it out. Until someone invents a machine that controls the weather, we only have so much power over Mother Nature.
But that doesn't mean a good sense of humor doesn't help. These creative individuals poked fun at the crazy weather around them and, against all odds, seemed to be having the time of their lives!
Twitter / lismaryxx
Twitter / weyoun
Twitter
Imgur / SlothsinSpace
Reddit / bmmarti3
Imgur / sloanesteel
Twitter / Publix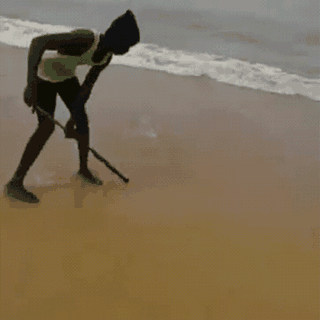 Giphy
Imgur / natashac05870
Imgur / Parzaval
Decatur Daily / Gary Cosby Jr.
Tumblr / zukobender
Imgur / OctopussSevenTwo
Twitter / kevinfigman
Imgur / badwithtitles